Click on image to enlarge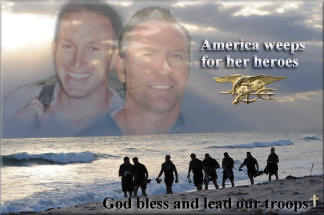 Freedom isn't Free

Land of the Free because of the Brave! Thank you troops!

We ARE exceptional because we are the only nation that has a foundation of God written into our birth certificate, our rights were God given not man given; pray for our country's revival for survival and have a blessed 4th of July.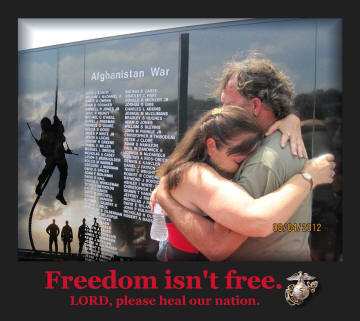 click on image to enlarge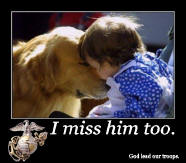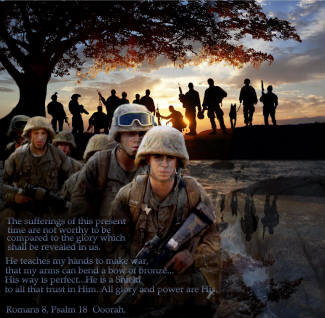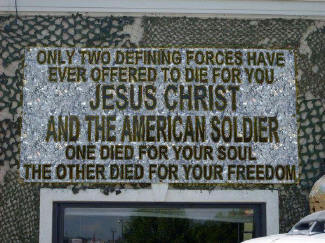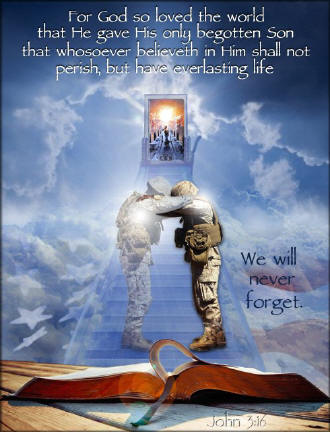 This last one was put together for Cpl Juan Celis, who lost his 8 month old daughter while in Afghanistan fighting for his country.
I did not paint that picture, I put three images from facebook together and added the lettering. Please pray for Cpl Juan Celis' family, in sure need of comfort.
Patriotic Heroes and Troops
INDEX